Latest news
Hello everyone!
I am honored to have the opportunity to create a dream project for ROC.
I look forward to a creative exchange and an opportunity to share dreams with you all.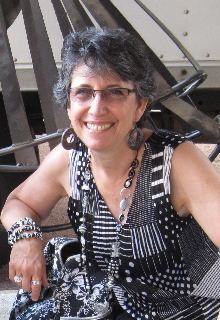 Victoria Rabinowe
Dreaming Arts Studio
Bright Shadow Press
Jet Kat dream arts team Jan des Bouvrie College 2011
AMSTERDAM wins Euro cities Award 2010 (in Spain)
The city of Amsterdam has won a Euro cities Award 2010 in Saragossa,Spain above other cities in Europe!
Hermine Mensink won the first prize this year at the telepathy contest during the Psiberdreaming internet conference this last October. The target picture was a jockey and his horse on a parcours. Hermine Mensink was the only one who mentioned the horse from her dream and she even had the association with Cirque du Soleil who currently have a show in the USA called "Cavalia".  (In Europe they started the show "Totem" on the 8th of October).
Recently, in September of this year Hermine Mensink was asked by Radio 1 (with Kamran Ullah and Bastiaan Nagtegaal in "Nu al Wakker Nederland") in the Netherlands to be the 'dream whisperer', a show they now broadcast weekly on Wednesday mornings. During the show, they have a live consultation with a dreamer.
Hermine Mensink has been a member of the IASD since 1994.
Follow us on Twitter!

Amsterdam canal ring on Unesco list
Amsterdam's 17th century canal rings have been placed on the Unesco world heritage list, the UN organisation announced on Sunday 1 August 2010.
The historic urban ensemble of the canal district of Amsterdam was a project for a new 'port city' built at the end of the 16th and beginning of the 17th centuries. It comprises a network of canals to the west and south of the historic old town and the medieval port that encircled the old town and was accompanied by the repositioning inland of the city's fortified boundaries, the Singelgracht. This was a long-term programme that involved extending the city by draining the swampland, using a system of canals in concentric arcs and filling in the intermediate spaces. These spaces allowed the development of a homogeneous urban ensemble including gabled houses and numerous monuments. This urban extension was the largest and most homogeneous of its time. It was a model of large-scale town planning, and served as a reference throughout the world until the 19th century.
<< Start < Prev 1 2

3

Next

>

End

>>


Page 3 of 3